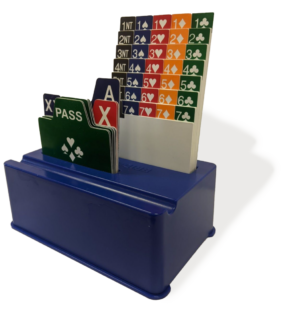 Kids Bridge Fun & Smart #2
My parents and their friends regularly played card games at night after we children had supposedly gone to sleep. Little did they know that my sister and I would sneak to the top of the stairs and peek through the banister to watch and listen. The room was full of laughter, yummy snacks, and rousing competition all wrapped in friendship. The game they most frequently played was bridge. It was wonderful to see my parents and their friends play a game and have so much fun. It made me happy to see their joy.
Bridge, as I have come to learn, is a wonderfully complex and ever evolving game that is played all around the world. Because learning and playing bridge is a journey, not a destination, players can enjoy playing at every level, from beginner to expert and beyond! A trick-taking card game played with a partner, bridge is easy to learn but challenging to master, making it endlessly exhilarating and entertaining.
Though often considered a game for adults – I learned as an adult – like chess, bridge is also great for children. Learning bridge is fun, and, bonus, accompanied by an array of educational and life skill benefits. Of note for younger players — studies show that playing bridge increases students' problem solving, speaking, listening, and mental capacity skills, as well as test scores. Playing bridge also promotes socialization and collaboration and the use of data analysis, probability, algebra, and reason and proof, according to the American Contract Bridge League.
In addition to bridge, other great trick-taking card games include Euchre, Hearts, Five Crowns, Pinochle just to name a few. All of them are full of family fun. Whatever game you choose, fun follows fellowship!
See you at the tables!
Bernadette
Owner, Game Friendzy
Want to learn more?
https://www.aarp.org/health/brain-health/info-2015/bridge-for-brain-health.html
https://www.ebu.co.uk/information-resources/bridge-and-its-benefits
https://www.businessinsider.com/why-wall-street-plays-bridge-2012-12
https://www.nytimes.com/2011/04/25/education/25bridge.html
https://www.huffpost.com/entry/7-reasons-to-teach-your-kids-bridge_b_6648000